Posted by Nathan Sheffer on Oct 01, 2022
November is Bladder Health Awareness Month and Comfort Plus is committed to educating our community on the stigma surrounding incontinence, treatments available, and tools to help manage incontinence.
Individuals with bladder control issues may not realize how many Americans, and people around the world, are just like them. In fact, over 24 million Americans are affected by incontinence. Worldwide, there are 200 million people who experience incontinence.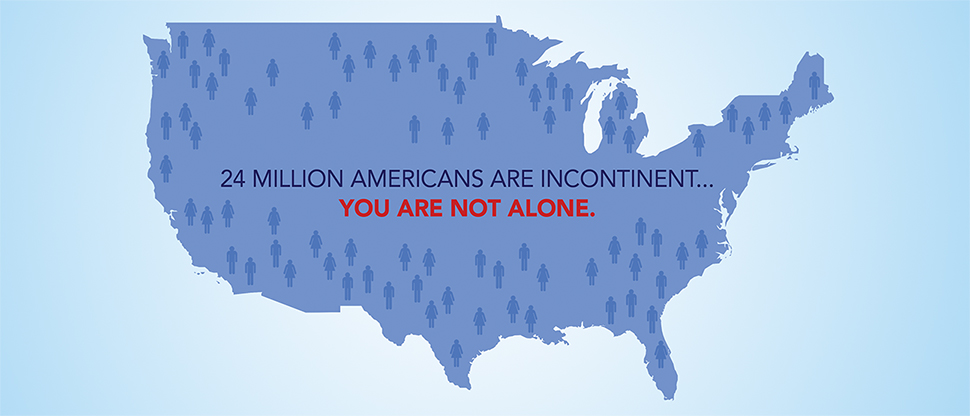 While incontinence is common, affecting over 50% of adults over 65 and 1 in 3 women, it is not a normal part of aging. Incontinence is a condition that is a result of something else such as surgery (prostate, bladder, and more), nerve damage, childbirth, weakened pelvic muscles, and many other diseases, conditions, and syndromes.
Don't Wait to Talk to Your Doctor
It is highly recommended to speak with a doctor if you or someone you know has bladder leakage. Nearly two-thirds of women have not discussed their symptoms with a doctor, and on average, women wait 6.5 years before obtaining a diagnosis for their bladder control problems. Don't know what to ask your doctor? We've compiled the Top 6 Questions to Ask your Urologist. If you don't have a urologist, ask your family doctor or another medical professional.
For more on Bladder Health Awareness Month, check out the resources available from the Urology Care Foundation and the National Association for Continence. You can download guides and tools to help manage incontinence, read tips and facts about bladder health, and listen to podcasts about different bladder conditions. Click the logos below to visit the respective websites.